Regular price
Sale price
$15.99 USD
Unit price
per
Sale
Sold out
Revitalize your home with our long-lasting room spray, boosting a fresh and fruity citrus scent for a healthy atmosphere in every corner, from the kitchen to bathrooms.
Looking for a way to boost the freshness of your living space? Look no further than Clean House room spray, designed to create a healthy atmosphere with its long-lasting fruity and citrus scent. Say goodbye to stale air and hello to an invigorating burst of cleanliness in every room of your home — especially those high-traffic areas like the kitchen and bathrooms that need it most. With its unique formula, Clean House delivers both lasting odor control and a refreshing fragrance that will have you feeling energized all day long. So why wait? Give Clean House room spray a try today!
Enhance the ambiance of your home with our Clean House room spray, boosting freshness and creating a healthy atmosphere for you and your family
Enjoy a long-lasting fruity citrus scent that permeates through every part of your kitchen or bathroom, giving it an invigorating aroma
Our room spray helps to eliminate unpleasant odors while leaving behind a fresh fragrance that lingers
Create a refreshing environment in any space with our Clean House room spray, providing an uplifting boost to your mood and overall well-being
Give any room a boost of freshness!🍊
Create a fresh and healthy atmosphere.
Long-lasting fruity, citrus scent.
Perfect for kitchen and bathrooms.
Share
View full details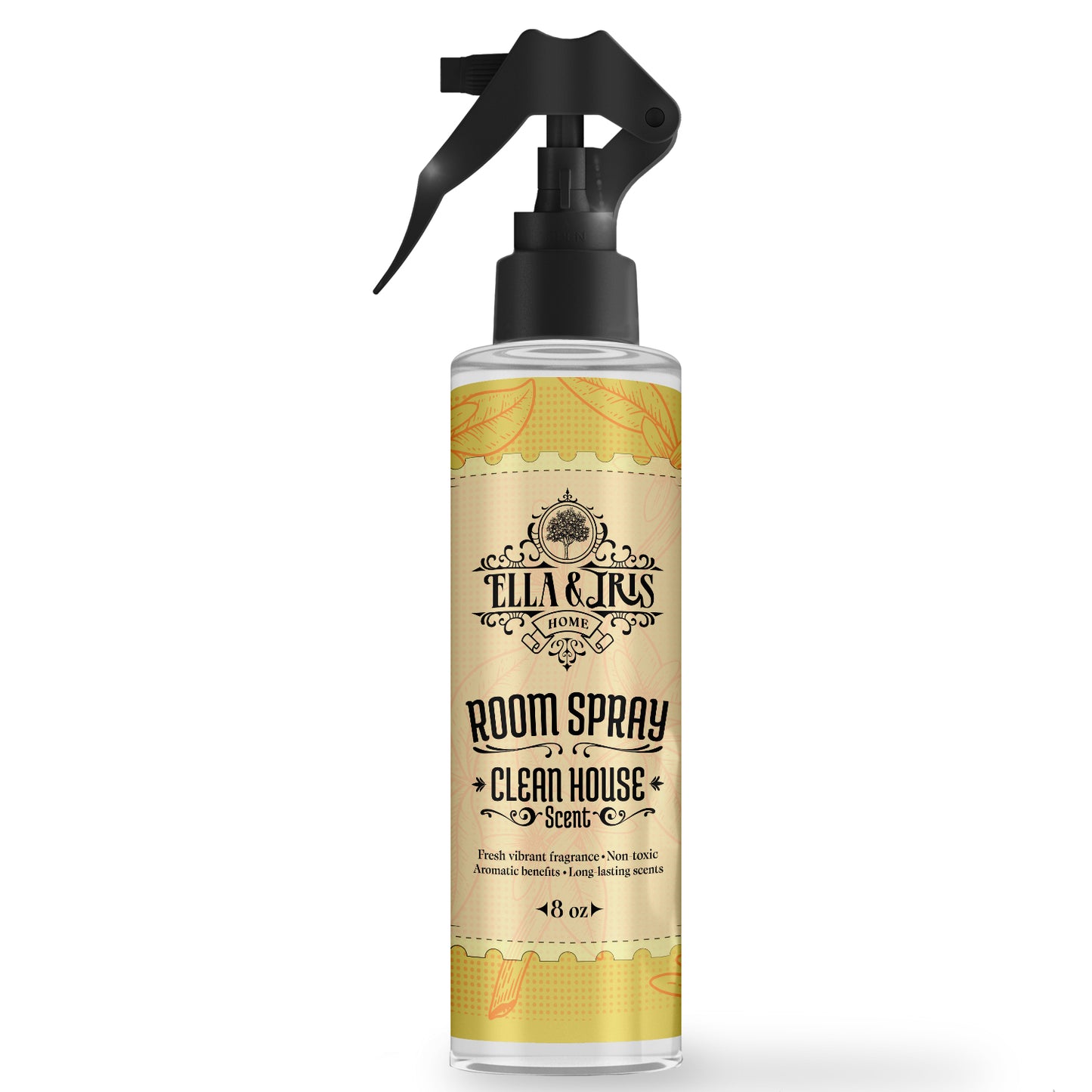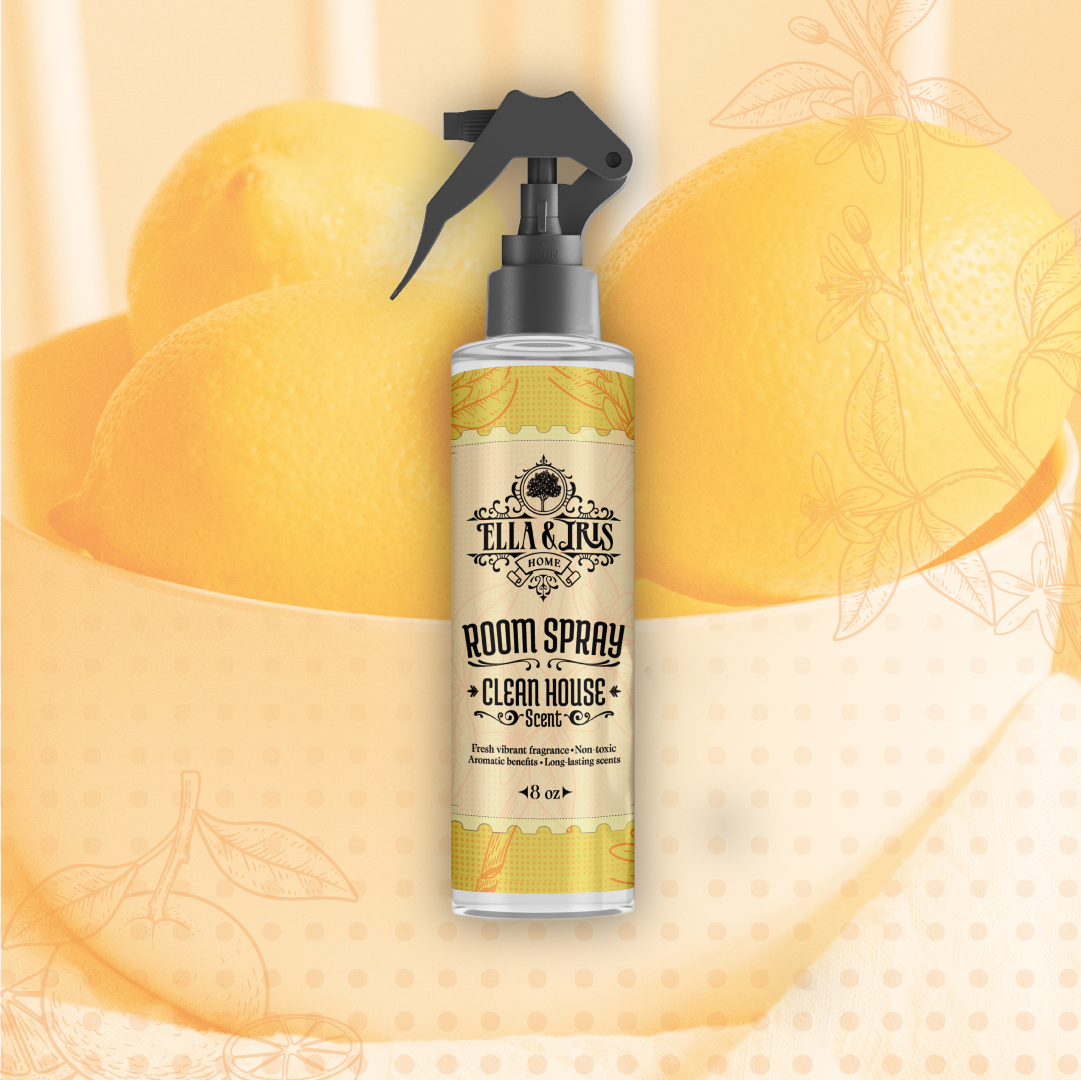 Fresh
I've been searching for a nice citrusy air freshener for some time. This is exactly what I was looking for. Thank you guys.
Hi James!
Thank you for giving our Clean House room spray a try and for leaving such a great review! We are glad you are enjoying it.
Scent
The scent went away to soon
We appreciate you taking the time to leave us such a great rating! We would love to hear more about the scent not lasting as long as you thought it should. Please feel free to tell us more by emailing our Customer Support at myfriends@ellaandiris.com.
The house spray is a good scent but the sprayer is locked on the flow stream and I can not fix it. Fortunately I also ordered Iris and when that is finished I can use the sprayer from the Iris on the house scent.
Hi Mark,
Thank you for giving Ella & Iris Home a try! We are so happy that you loved our fragrances. We are sorry to hear that the sprayer was not working as it should. We have sent you an email and hope that you are happy with the resolution we offered to you.
Smells like Summer! Very fresh!
Hi Alycia,
Thank you so much for your 5-star review of our room spray! We appreciate you taking the time out of your day to leave this positive feedback. Thanks for taking a chance on Ella & Iris Home.